Discover the Château de Besseuil, both hotel and restaurant, in a unique setting dating from the 16th century.
This exceptional place in the heart of the Mâconnais vineyards is the ideal place for the organization of weddings and seminars.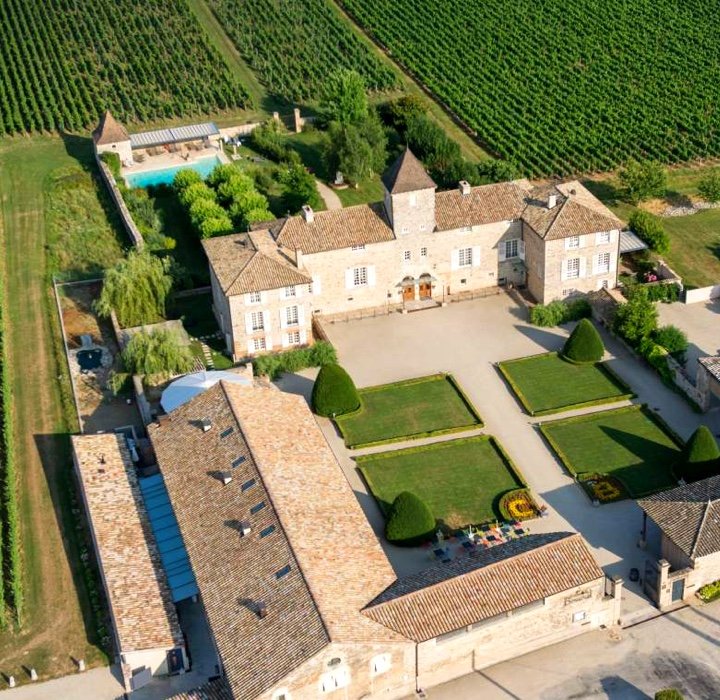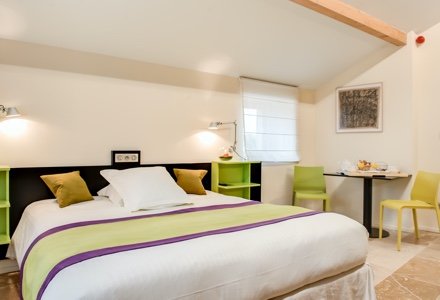 Hotel in Burgundy
between Mâcon, Cluny and Tournus
In Clessé, between Tournus, Cluny and Mâcon, put down your luggage and settle down comfortably at the Château de Besseuil.
Discover without further delay this magical place combining 16th century castle, gourmet table, design rooms, authentic suites, wine estate, bar… and joie de vivre. A dynamic and multilingual team will give you a warm welcome and guide you through a world of conviviality and sharing.
In Burgundy, a few minutes north of Mâcon and only 10 minutes from the A6 motorway, our hotel offers 14 individual rooms in the outbuildings and 6 suites-apartments in the Château. In the main building or in the outbuildings, rooms and suites will charm you with their classic or design atmosphere, always elegant and suitable to seduce you.
Read more about it...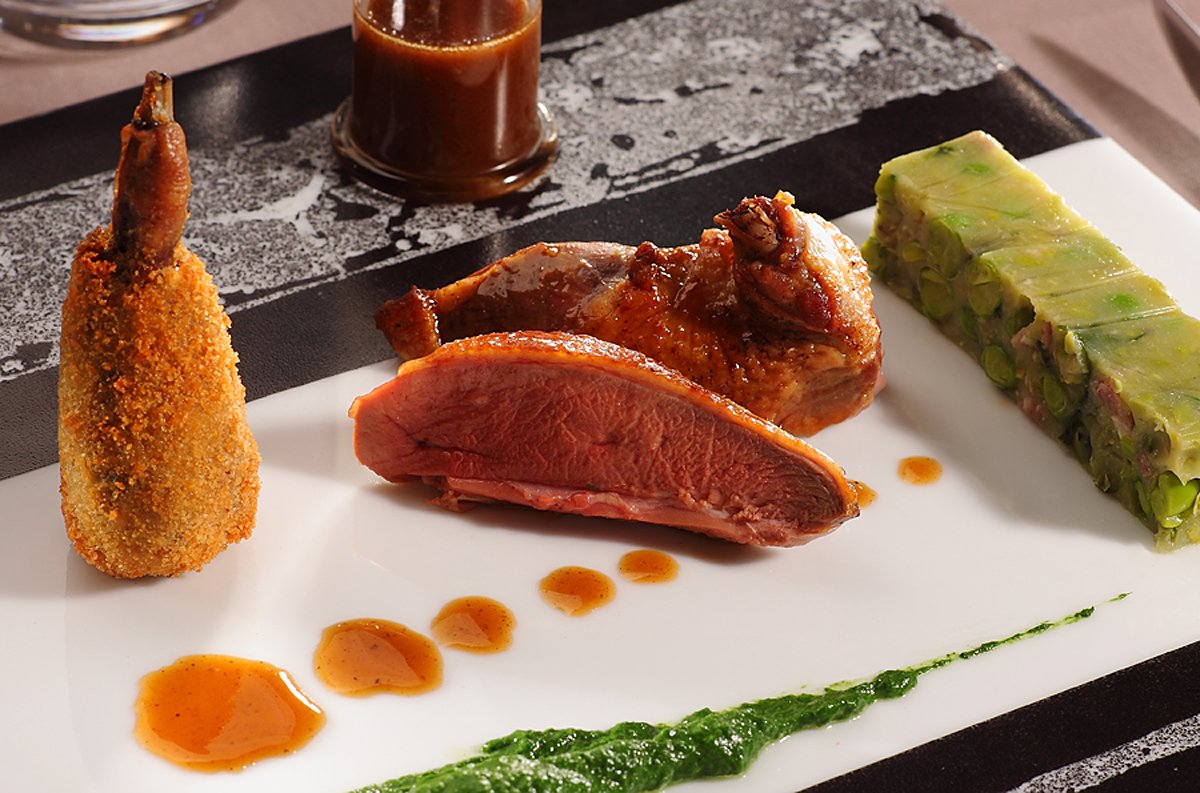 Gastronomy within reach
The art of local cuisine revisited
The restaurant of the Château de Besseuil offers refined cuisine in the château's outbuilding, which opens onto the inner courtyard. For the pleasure of the eyes, elegance and finesse are the order of the day, always respecting the architecture of the time.
For the pleasure of your taste buds, the Chef and his team offer you a revisited local Mâconnais cuisine. The menus evolve with the seasons and give pride of place to fresh local produce, skilfully presented for a gourmet break in southern Burgundy.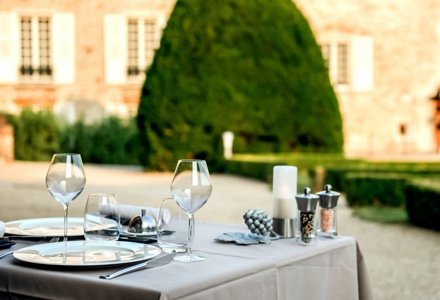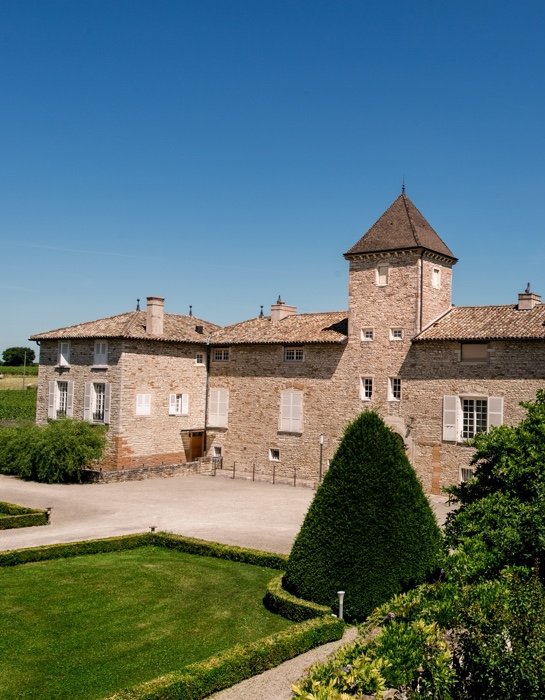 Come and celebrate your events at the castle
The Château de Besseuil welcomes all your custom-made events in an exceptional setting in the middle of the vineyards: private or professional events, birthdays, weddings, seminars, study days or conferences.
Our team is delighted to offer you its services and to make available all our infrastructures to contribute to the success of your event: rooms, tasting bar, cocktail reception, seated meals indoors or outdoors, as well as a meeting room that can accommodate up to 40 people.
Less than 2 hours from Paris by TGV and 50 minutes by car from Lyon, the Château de Besseuil is easily accessible. Many activities, especially around wine, can be organized on site or in the vicinity.
A journey to the heart of the vineyards
Come and discover our vineyards and the iconic wines that have made the reputation of Burgundy. In the heart of the Viré-Clessé appellation, Château de Besseuil is overlooked by the vines from which our wines are made.
Located in the South Burgundy region, wine tourism enthusiasts will find the Château de Besseuil to be an ideal starting point for discovering the Mâconnais-Beaujolais wine route. We will be happy to advise you on how best to organise your visits to the region.