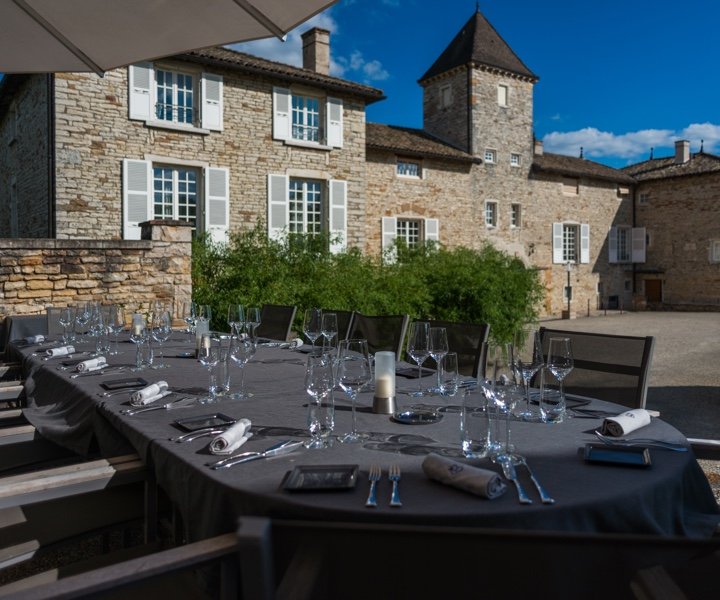 Restaurant near Macôn
Gastronomic restaurant in Clessé, in the Mâconnais
Treat yourself to a gourmet break in Southern Burgundy, at the gastronomic restaurant of Château de Besseuil in Clessé, in the heart of the Mâconnais vineyards.
The restaurant, which opens onto the inner courtyard, is located in an outbuilding of the castle. Elegance and finesse are thus the order of the day; in the dining room, the decoration and furniture play the sobriety card with a few touches of modernity, always respecting the nature of the buildings of the time.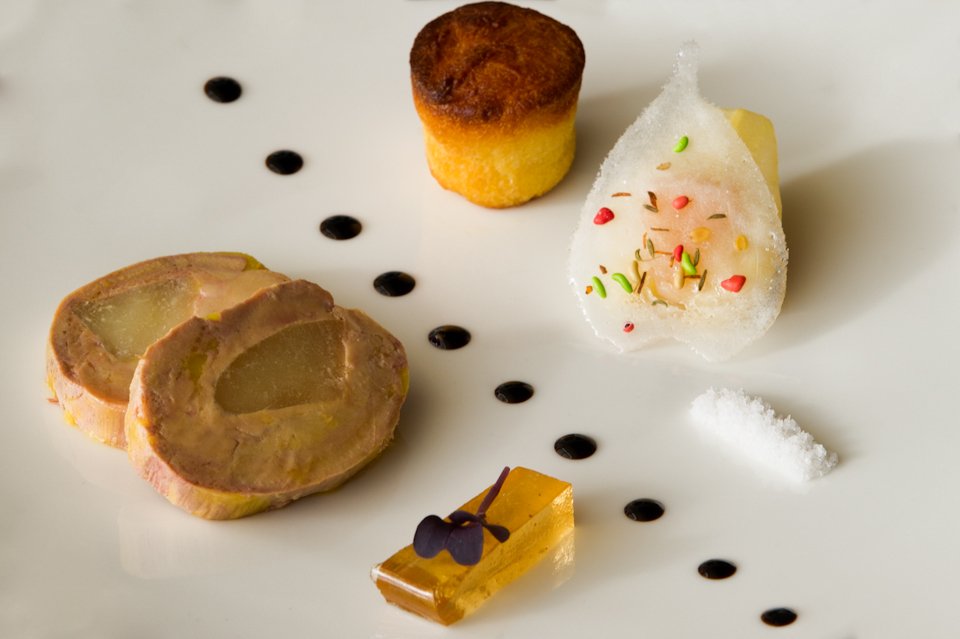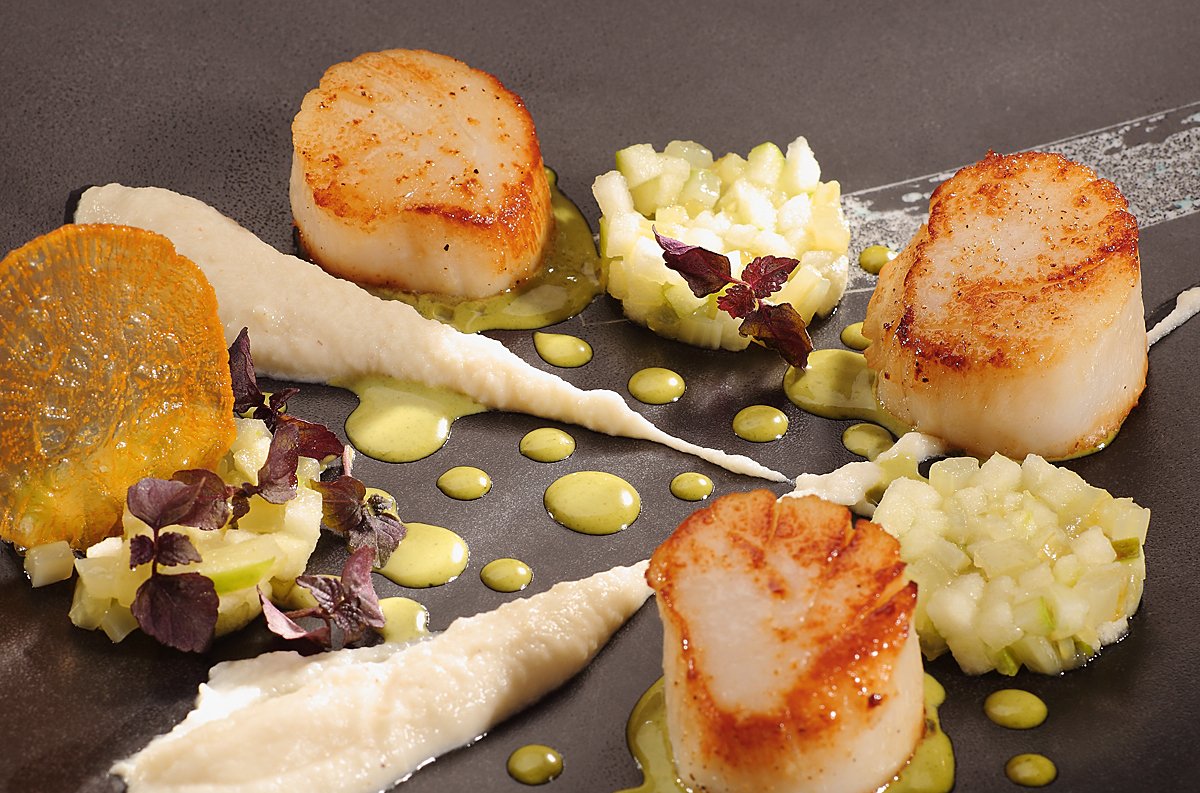 Local cuisine revisited
Bresse poultry, Charolais meat and cheeses from the Mâconnais are the jewels of Burgundy's gastronomy. The Chef and his team strive to highlight them through a refined cuisine. The dishes follow the course of the seasons, play with the flavours of carefully selected fresh produce, and flourish in rigorous and colourful settings.
Discover our gastronomic menu and enjoy a creative and contemporary local cuisine. At your table, a farandole of delights inspired by the Burgundian tradition will take you through the vineyards.